You read that right - what you actually think breaks your workflow is exactly what fuels you to keep going. Society has convinced bosses, employees, and entrepreneurs that being busy is the true mark of productivity. Studies now show that while working hard gets the job done, you can do better when you're hardly working.
Slowing down, disconnecting, or pausing is not equivalent to laziness. When you become in touch with your breathing, your body, the sensations that flow in and out of you, this practice is called meditation. It may not seem to be a well-known secret to success that business books talk about, but meditation in the workplace helps heaps in terms of your performance. Here's how:
1. It turns you into an efficient powerhouse.
When a creative block hits you, it's best if you let go. Forcing yourself to get the job in the can just double the time you spend on a task. By doing meditation exercises as simple as deep breathing before jumping on that job order again, you can accomplish more in less time. Working hard does not necessarily mean working smart.
2. It helps you manage stress.
Unlike venting to your colleagues or engaging in gossip, meditation in the workplace relieves your stress by keeping your brain focused yet relaxed. Does your office management allow you to have flexibility in terms of your sanity? How frequently do you take breaks to just shut everything and everyone out to recharge? Send this to HR right away to drop some hints.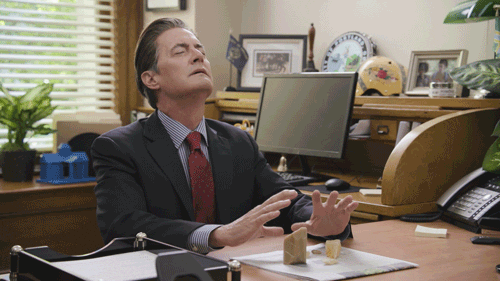 3. It affirms that you're valued in your job.
When you're given the liberty to do meditation at work - or even just 15-minute pauses in between tasks, you feel encouraged that how you feel matters to them, that you're more than just another name in the payroll. Because your well-being plays a vital role in how you deliver, you show-off the meditation benefits by your impressive success rate.
Take meditation home from the office to prep you for another day!
With this mindset activation meditation, you can open a whole new realm of possibilities to up your business game. This comes with a mindset activation MP3, mindset activation journaling prompts, and energy-raising mantras. Speed up the corporate ladder by slowing down - tell us how your productivity rate is going!