Do you get that feeling when there's a fit of fresh anger in you and you seem to feel physical pain in your heart or chest area? Imagine holding on to that anger until it becomes resentment, hatred, and grudge - what would you be feeling then? Hate hurts the hater more than the hated - quite a mouthful, isn't it? While the statement is hard to say, it's also as difficult to swallow. 
We've been there - forgiveness is never easy.
It is a deliberate choice to release someone who may or may not have proven themselves worthy. If hate is the weight, then forgiveness is the exercise that makes you lose it.
Studies show that there are physical, mental, and emotional benefits to letting go of grievances. Look at how setting your mind and heart to forgiveness can level your well-being up:
1. Forgiveness = less stress.
Getting worked up over something or someone for a short period of time can already stress us so much; long-term hate can trigger a stress pattern that is already embedded in your daily life. Tread lightly, for the effects of stress are backstabbers. It can bring adverse effects such as high blood pressure, anxiety, and emotional breakdown. Joyfully choosing forgiveness is both a preventive measure and a life-saver.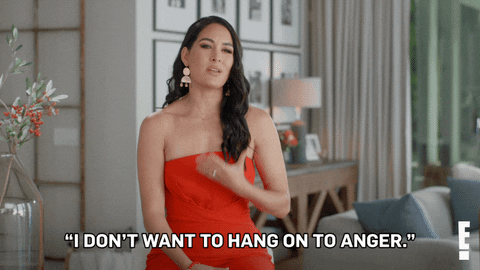 2. Letting go = better sleep.
Gone are the nights when you toss and turn, feel every bit of anger in your system, and dwell in the things of the past. Forgiveness and release put your mind to ease, which then puts your body to an amazing sleep you probably never had in years. It's your first step to restoration - initially within yourself, then eventually to the one your soul is at war with.
3. Forgetting = peace.
Peace doesn't seem to come often as an ingredient to a healthy life, but it is. When you're at peace with yourself and others, you are able to stay in the moment instead of fixating on something or someone that wears you down. When you're focused and centered on forgiveness of yourself and others, your consciousness takes a whole new perspective. This will be what your body and soul will manifest then.