An attitude of gratitude - it's probably more of a mood for us. Let's face it - as much as we may, there are feelings of insufficiency and complaint inside us though we may have the basics to live by. This unsatisfactory overwhelm messes our heads and our hearts. It makes us drive ourselves crazy over things we cannot obtain, leaving us either burned out, anxious, or depressed.
Thankfully, scientists now have the facts that feelings of gratitude and the brain are codependent on maintaining a healthy mindset. This of course doesn't come on command. Here's how gratitude changes your brain and how you can maximize it for your mental and emotional well-being:
Gratitude frees you from prisons you made for yourself.
It might be hard to admit that sometimes, we are our own warden. A grateful heart and mindset release you from your cell of uncontentment and unforgiveness. According to studies, it is actually the heart that sends signals to the brain. With this, gratitude rewires the brain, giving you clarity and a sense of stability, especially in decision-making.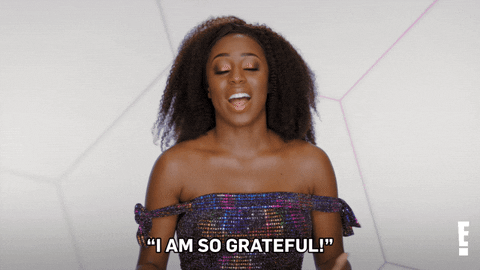 Unspoken gratitude helps you heal from the inside-out.
There are actions triggered by gratitude. Such are probably products of either unexpressed or overwhelming gratitude. Once your heart is full of this, get ready for a brain blast of positivity exuding from your mind. Endorphins will rush, letting you in on a gentle ecstasy that only thankfulness can bring.


Gratitude's effects on your brain are in the long run.
Gratitude takes time and practice. Think of it as posture. Maintain it to continually reap its benefits. But how do you even get there? Research proves that mindfulness effects on the brain are the same as gratitude… yet you can only get to a consistent attitude of gratitude with intentional mindfulness. This means reframing your consciousness to transform your mind and heart through meditation. When you're centered on your inner self and connected to the universe and the moment, a stream of gratitude will surely come!
You can condition your mind and heart to feel gratitude even without others' good deeds triggering it. Through mindfulness meditation, you can ease your way into not just an attitude, but a lifestyle of gratitude.
Let this powerful meditation walk you through this exciting journey of transformation! It comes with playlist, journal prompt, and affirmation mantras to frame your perspective of value and contentment into a positive one.