The best of us extinguish all means possible to achieve success - and there's nothing wrong with that. From sacrificing health, relationships, money, effort, and grit towards a certain goal, the sad thing is, it's not how hard we work and thrive that determines success. Oftentimes, we find ourselves at our lowest for having given something our all, only for it to end up in vain. We keep looking for external resolves. Funny how the silent key to success lies within.
For any and all areas of your life, you can be one step closer to your aspirations by tapping into your consciousness. Do you know that success meditation is a thing? Find out how meditation for success can lead you on to the heights you've never reached before:
Meditation gives you a clear start.
It's normal to be all over the place when standing at the beginning of your goal. A state of clarity is necessary to fine-tune the processes you are planning to do or go through towards achieving that certain goal. As meditation connects you inwardly - to your core and energy - it levels you to the base of who you are, the people or purposes behind this goal, and the steps you need (not want) to do towards it. The first step you take is as good as your clear head. And a good first step is already a success in itself.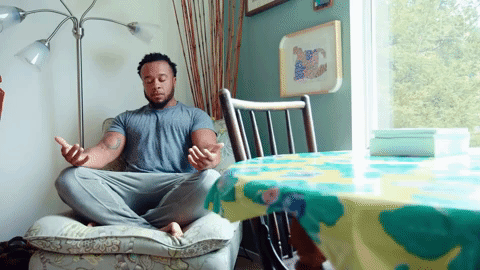 Meditation prepares you to embrace more possibilities and opportunities.
Do you know that we unconsciously create a comfort zone around our belief systems? Because of this, we tend to veer away from opening up to the unknown, to what we think is unattainable. Thanks to meditation, we can be transformed into making these comfort zones open for anything we may bring inside it. Meditation changes the game of us stepping out of these safe spheres. Rather, it invites success!
Ready to embark on a regular practice of meditation for success? Get guidance from a mindset activation meditation to help you manifest the successful version of you you have worked so hard on achieving. With a mindset activation MP3, mindset activation journaling prompts, and energy-raising mantras, your goals are a few meditation practices away.
Click here to get started!