"Stay positive" is probably one of the most frequent reminders we get, especially given the current global situation. It's kind of difficult to simply peel our eyes away from the wrongs all around us. As a result, we say a thing or two about our day, about how we respond, and maybe even about others. Truth is, these words are almost always negative in nature.
To counter these thoughts and utterances towards yourself, it is recommended to say positive affirmations. These are phrases you repeat to yourself while bearing a good outcome in mind. Declaring good things to others and to yourself has transformational power. Here are 3 reasons why you need positive affirmations daily.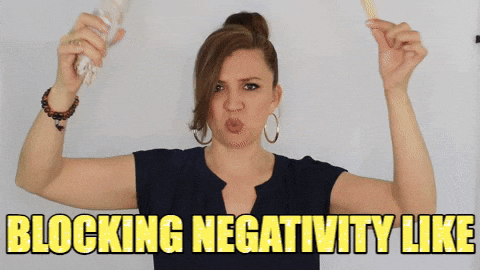 1. They rewire your brain.
Toxic positivity or selectively looking at the good while not acknowledging the bad is dangerous for your mental health. By doing positive affirmations daily, you get to control how your brain sets its thought patterns. Thanks to neuroplasticity - the ability of our words to shift how we think - you can shape your mind into setting itself to your desired outcome.
2. They free you from fear.
Fear comes from the unknown, the uncertain, the vivid images we make up in our heads to picture out something we cannot control. Repeating positive affirmations means you see your reality as something significant, sure, and totally up to you. You get released from the anxiety of not knowing what happens next because you feed yourself with the assurance that what your mind perceives, your body can achieve.
3. They can recreate your life.
Setting time for positive affirmations every day can transform how you live and envision your life and yourself. Words are words, and what you tell yourself can either open up a universe of possibilities or of inabilities. The choice is ultimately yours. 
The key to reaping the benefits of positive affirmations is setting your mindset into believing what comes out of your mouth. Take the first step through this Mindset Activation Meditation! Try the energy-raising mantras, meditation MP3, and journal prompts that will empower you through positive reinforcement.
This also comes with a FREE Protection Meditation to block the unnecessary fragments in your life that do not push you towards your highest calling. Ready to begin? Click on the link and let's get to it!