So much is going on all around us. It's normal to feel exhausted, spent, and on the losing edge. What shouldn't be your norm is retaining this way of thinking when nothing seems to change. It does sound counterintuitive, but why be moved by things you can't change?
Mindset is a crucial part of what makes you YOU. It is the defined shape of your thinking - your limits and your openness. If you deem it unnecessary to change the way it is, then ask yourself this: "Do I want to be stuck in an endless loop where the negative seems to overpower the good?" 
Mindset and meditation go back to ancient times. The two can't part-ways, and here's why:
Mindset Meditation
When you meditate, you reach deep within you, allowing yourself to unravel. It is in this safe sphere where you are exposed to the boundaries you have set for yourself, the mindsets that have been holding you back from becoming the person you envision.
Through meditation, you train your mind to alter a state of consciousness that keeps you from progressing - be it in your family life, work, relationships, and other aspects. Included in such states are mindsets dictated by what you should and shouldn't do in restricted scenarios. Imagine being finally free from all of those!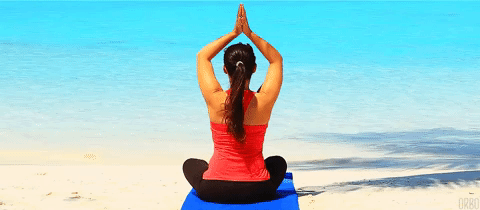 Mindset and meditation - it's impossible to do the latter and leave the former unchanged. With each practice, you develop a sense of well-being, leading to reduced stress and self-awareness. You are no longer controlled by the external stimuli that used to be a wall between you and the person you're becoming.
With a positive and improved mindset, you can get the most out of your days, career, relationships, and wealth.
Start with the help of a mindset activation meditation to lead you into manifesting where your brand new outlook is taking you.
Follow a mindset activation MP3, mindset activation journaling prompts, and energy-raising mantras here to dismiss the old and embrace the new!